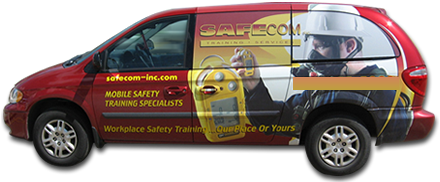 Your Complete Safety & Communication Source
| F.A.Q.

Q: How long are training certificates valid?
A: Most for three years from course date.
Q: Can I pay for training at the course?
A: All payment must be made to confirm registration, at least 24 hrs prior. We accept payment by Visa, Mastercard, company cheque, cash and with some qualified clients, POs.