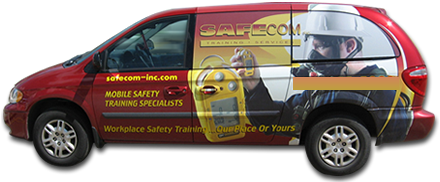 Your Complete Safety & Communication Source
| Courses: TDG - Transportation of Dangerous Goods

After successfully completing this course, you will receive a certificate. We will do our utmost to ensure that you receive the training when and where you want it. Please contact us anytime for more information.
This complete course is designed for supervisors, drivers and shippers /
receivers who need to understand the TDG regulations. The course fulfills
general training requirements established by Transport Canada. In our
course, students will complete shipping documentation and be graded on it to
ensure they are "workplace competent" upon completion.